Are you seeking exceptional dental care in Boca Raton, Florida? Look no further! In this blog post, we will guide you through the comprehensive dental services, dedicated team of professionals, modern facilities, and personalized care available at the dentist in Boca Raton FL. Discover how you can achieve a healthy and beautiful smile while enjoying a comfortable and convenient dental experience.
Key Takeaways
Discover comprehensive dental care services in Boca Raton, FL with modern facilities and personalized attention.
Access a range of preventive and restorative treatments to achieve optimal oral health for a beautiful smile.
Practice good at-home hygiene habits, routine checkups & screenings for early detection and prevention of potential issues.
Dentist in Boca Raton, FL – Dental Care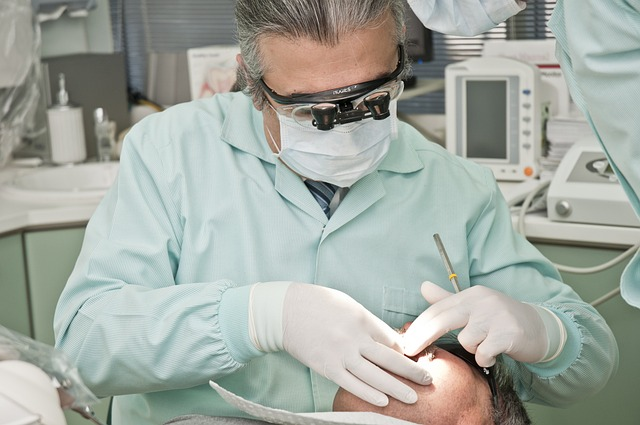 In Boca Raton, FL, dental professionals are committed to providing exceptional dental care with a focus on prevention, restoration, and sustaining long-term oral health. They offer a comprehensive selection of services, ranging from routine check-ups and cleanings to more intricate restorative and cosmetic procedures, all aimed at preserving and enhancing natural teeth. What's more, dental care is conveniently available, with some practices offering weekend appointments and extended hours to ensure you receive the highest quality care at a time that suits you.
Investing in preventative dental care, including regular check-ups, cleanings, and screenings, can help avoid potential oral and systemic health issues in the future. This is your first step towards ensuring your oral health and boasting a confident smile.
Dedicated Team and Modern Facilities
The key to exceptional dental care lies in a dedicated team of dental professionals and modern facilities. At Great Boca Smiles, the lead dentist, Dr. Alan Markowitz, and his experienced staff are committed to delivering the highest standard of dental care and meticulous attention to detail, ultimately resulting in a confident smile. They utilize the most up-to-date materials and equipment to ensure superior dental care for their informed patients, who seek the best possible treatment options.
A visit to a dental practice in Boca Raton promises:
A warm and inviting atmosphere
Staff prioritizing your comfort and well-being
Professionals who invest time to understand your individual needs
Professionals who stay abreast of the latest developments in dental care, with a website covering these advancements
Tailored treatment plans and personalized care
Long-term oral health
Comprehensive Dental Services for the Whole Family
Dental practices in Boca Raton cater to the dental needs of the whole family, offering a full range of services from routine checkups to advanced procedures like dental implants. General dentistry services, including preventive care, restorative fillings, and crowns, are available to ensure the dental health of all family members.
In addition to general dental care, Great Boca Smiles offers a full array of comprehensive services such as:
Smile makeovers
Gum disease treatment
Dental implants
Crowns
Bridges
Dentures
With a commitment to providing quality care for the whole family, you can trust Boca Raton dental professionals to address all your dental needs.
Achieving a Healthy and Beautiful Smile in Boca Raton

A healthy and beautiful smile is within reach when you choose dental care services in Boca Raton. Dental professionals strive to ensure their patients receive a comfortable dental experience that yields long-lasting results. With a range of services available, such as restorative and cosmetic dentistry, dental implants, Invisalign, and more, you can achieve the smile you've always wanted.
Visiting practices such as Great Boca Smiles of Boca Raton grants you access to top-tier, individualized care. Their dental professionals are dedicated to delivering stress-free and straightforward dental care, contributing to your oral health and overall well-being.
General Dentistry Services
General dentistry services are the foundation of long-term dental health. In Boca Raton, FL, dental professionals offer teeth cleanings, gum disease treatment, and preventive care to ensure you maintain optimal oral health. These services are essential for detecting and deterring potential issues, such as cavities, gum disease, and other oral health problems.
Boca Raton's comprehensive general dentistry services include:
Regular dental check-ups and cleanings
Dental x-rays
Fluoride applications
Fillings
Crowns
Bridges
Root canals
Extractions
Dentures
Implant services
Investing in these services helps you maintain your teeth and gums, thereby preserving the health and beauty of your smile.
Cosmetic Dentistry Solutions
Cosmetic dentistry solutions are designed to enhance the appearance of your smile. Teeth whitening, veneers, and Invisalign are popular options that can help you achieve a more aesthetically pleasing smile. Whether you're looking to brighten your teeth, correct misalignments, or improve the overall appearance of your smile, cosmetic dentistry services can provide the solutions you need.
Invisalign clear aligners, for example, offer a discreet and effective method of teeth straightening, making them a popular alternative to traditional braces. By exploring the full range of cosmetic dentistry solutions available in Boca Raton, you can find the perfect treatment to enhance your smile and boost your confidence.
Restorative Treatments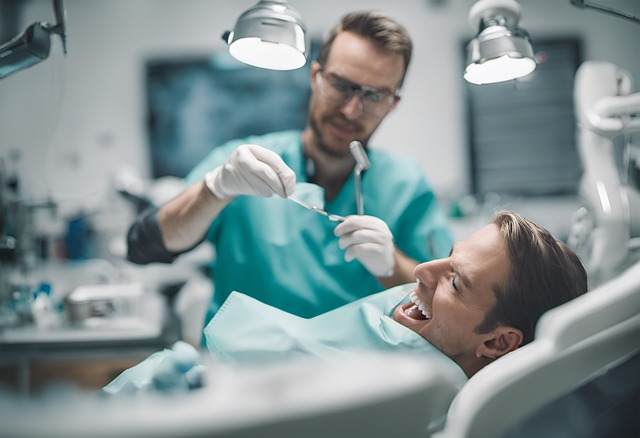 Restorative treatments are essential for restoring both the functionality and aesthetics of your smile. Dental implants, a form of prosthetic dentistry, are used to replace missing teeth, while full-mouth reconstruction is the process of restoring the entire mouth to optimal health, function, and aesthetics.
Implant-supported full-arch teeth replacement is an innovative and comfortable procedure that addresses various dental concerns, such as missing teeth and misaligned teeth. This minimally invasive procedure can be completed in a single visit, providing a long-term solution for patients seeking to restore their smile and confidence.
Personalized Care and Patient-Centered Approach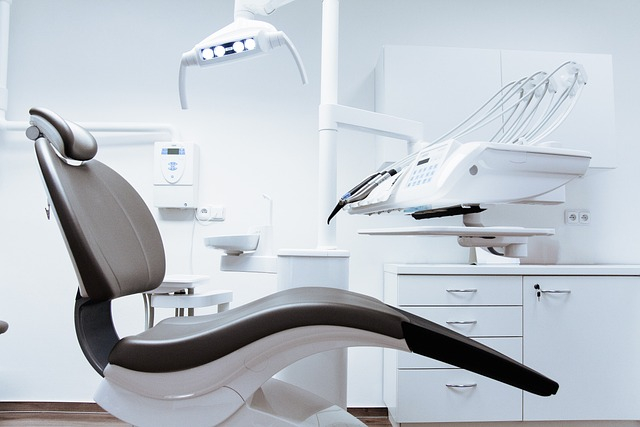 Dental practices in Boca Raton prioritize:
Personalized care
A patient-centered approach
Building long-term relationships
Fostering a comfortable atmosphere
Ensuring patients receive the highest standard of care tailored to their individual needs.
In a comfortable and convenient setting, patients can feel at ease during their dental appointments, knowing that their needs and concerns are being addressed by an experienced staff of dedicated professionals. This patient-centered approach allows dental professionals to gain a deeper understanding of their patient's needs and provide more tailored treatment plans and personalized care.
Building Lasting Relationships
Dental professionals in Boca Raton prioritize building long-term relationships with their patients. By investing the necessary time to understand the patient and their requirements, they can provide customized treatment plans and individualized care. These strong connections are founded on trust, comprehension, and communication, ultimately benefiting both the patient and the dental professional.
Establishing long-term relationships with patients allows for a better understanding of their needs, leading to:
Customized treatment plans
Personalized care
Improved overall dental health
A more satisfying patient experience
Selecting a dental practice that cherishes these lasting relationships is an investment in your long-term oral health and well-being.
Comfortable and Convenient Setting
A welcoming atmosphere and convenient setting are key factors for putting patients at ease during their dental appointments. Dental care services in Boca Raton ensure that their environment caters to the comfort and well-being of the patient.
By offering extended hours, weekend appointments, and a soothing environment, dental practices in Boca Raton ensure that their patients have access to the highest quality dental care in a setting that prioritizes their comfort and convenience. With a focus on patient satisfaction, these practices create a positive dental experience that encourages patients to prioritize their oral health and return for regular check-ups and treatments.
Advanced Technology for Accurate Dental Diagnoses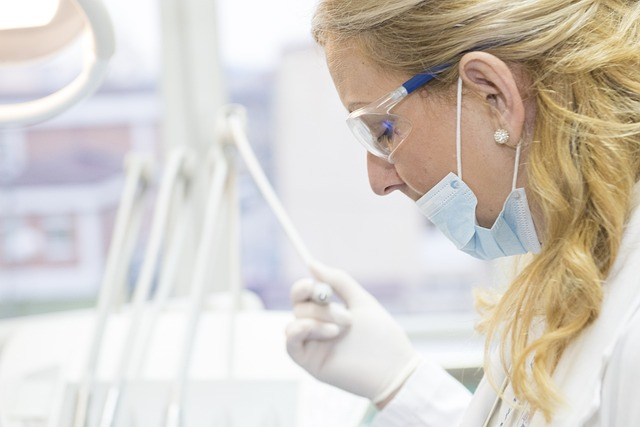 Advanced technology is instrumental in ensuring accurate dental diagnoses and efficient dental care. For instance, Great Boca Smiles utilizes digital X-rays, intraoral cameras, and laser dentistry to provide patients with the most current and precise care.
The use of advanced technology in dentistry practice offers both increased accuracy, and efficiency, and a superior level of care and precision that cannot be matched by traditional methods. By choosing a dental practice that utilizes advanced technology, such as digital X-rays and comprehensive general dentistry services, you're investing in the best possible care for your oral health.
Digital X-Rays and Imaging
Digital X-rays and imaging technologies are advanced tools used to capture detailed images of the teeth and surrounding structures. These technologies are essential for providing precise and detailed information and ensuring accurate diagnoses and treatment planning. With enhanced image quality compared to traditional X-rays, digital imaging allows for safer, faster, and simpler diagnoses and treatment planning.
In Boca Raton, dental care services utilize digital X-rays, digital radiography, and advanced imaging technology to provide safer and more efficient results for their patients. By investing in these advanced technologies, dental professionals can better detect and diagnose dental issues, ensuring the most optimal care for their patients.
Innovative Treatment Methods
Innovative treatment methods, such as implant-supported full-arch teeth replacement, offer comfortable and effective solutions for various dental issues. This procedure involves placing dental implants into the jawbone and attaching a full arch of artificial teeth to the implants, providing a secure and stable foundation for the new natural teeth within.
The advantages of implant-supported full-arch teeth replacement include a long-term solution for missing or misaligned teeth, minimal invasiveness, and the ability to be completed in a single visit. By choosing a dental practice that offers innovative treatment methods, you're investing in the most advanced and effective solutions for your dental concerns.
Tips for Maintaining Optimal Dental Health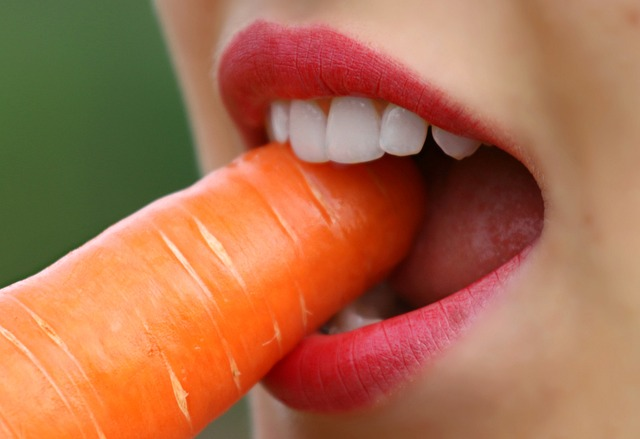 Maintaining optimal dental health requires a combination of at-home care, routine checkups, and early detection of potential issues. By adhering to good oral hygiene practices, such as brushing and flossing regularly, scheduling regular dental check-ups, and following a healthy diet, you can greatly contribute to your long-term dental health.
Preventive measures, such as dental sealants and fluoride treatments, can further protect your teeth and gums from potential problems, while early detection of issues through regular dental check-ups and cleanings can help you avoid more serious dental concerns in the future.
By following these tips and working closely with your dental professional, you can maintain optimal dental health and enjoy a beautiful, confident smile.
At-home care and Routine Checkups
Maintaining long-term oral health heavily depends on proper at-home care and regular dental checkups. Habits like brushing and flossing regularly, rinsing the mouth after meals, and scheduling regular check-ups and cleanings can aid in eliminating plaque, preventing gum disease, and detecting as well as deterring potential dental issues.
Dental care services in Boca Raton, FL recommend routine checkups every six months to ensure the ongoing health of your teeth and gums. By adhering to these practices and communicating any dental concerns, fears, or anxieties to your dental professional, you can enjoy the benefits of a healthy and beautiful smile.
Early Detection and Preventive Measures
Early detection and preventive measures provide crucial protection for your teeth and gums against potential problems. Some examples of these measures include:
Regular dental check-ups and cleanings
Oral cancer screenings
Dental x-rays
Comprehensive general dentistry services
These measures aid dentists in identifying and preventing dental issues like cavities, gum disease, and other oral health concerns.
Dental care services in Boca Raton, FL emphasize the importance of early detection and prevention by utilizing advanced technology and offering a comprehensive range of services to address potential dental issues. By investing in these measures, you can ensure the long-term health and well-being of your teeth and gums.
Summary
In summary, Boca Raton dental care services offer a comprehensive range of dental services and, a dedicated team of professionals, modern facilities, and a patient-centered approach to ensure the highest quality dental care. By investing in your oral health through regular check-ups, at-home care, and early detection, you can maintain a healthy and beautiful smile for years to come. Choose a dental practice in Boca Raton, FL that prioritizes your comfort and well-being, and experience the difference that exceptional dental care can make in your life.
Frequently Asked Questions
Why is it so expensive to see the dentist?
Dentists undergo extensive and expensive training, and only 25% of fees go towards compensating for their skills, knowledge, and time. This explains why dental care is so expensive.
How to afford a lot of dental work?
Take advantage of dental membership plans, explore insurance coverage, open a Health Savings Account, consider low-interest loans, and apply for CareCredit to afford your dental work.
What is the difference between a bad dentist and a good dentist?
A good dentist will take the time to understand your needs and provide multiple options for treatment, all while minimizing pain. On the other hand, a bad dentist will be careless, rough, and unconcerned with the patient's experience.
How do you know if the dentist you found is good or not?
To identify a good dentist, look for one who listens to your concerns, educates you about dental care, respects your time and resources, offers a comfortable setting, avoids upselling, understands your needs, and follows up with you.
Where do the Kardashians go to the dentist?
Fun Fact: The Kardashians go to experienced cosmetic dentist, Dr. Kevin Sands, with offices in Beverly Hills and Dubai, for their dental care. He is well-known for treating some of the most celebrities, including Kim Kardashian, Shaun White, Charlie Sheen, Elle MacPherson, and Britney Spears.